About Mara and her works!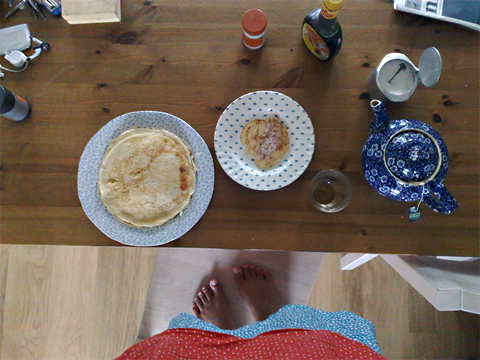 Through The Looking Glass
Magic, intimacy and play are the keywords
that may best describe the works of Mara Liem (1980), who, from an early age, developed a fascination for storytelling, fairy tales and myth.
Being a typical middle child, Mara was one of those slow dreamy kids. Wherever she was, she looked at the world in wonder and awe and tried to discover it's bright tales and dark secrets.
While others ate and slept, she spend hours and hours studying a spider build it's web. While others ran about, she lived inside the stories of her drawings and dance, where grand adventures took place.
However, by adventures and fairy tales, one should not just think of the ever happy ending ones with flimsy, bonny characters, but rather of the more primal ones. These are the tales that, besides golden glory and miracles, are also marked with great tragedy and darkness.
"
I find comfort and consolance in this other world,
" Mara once wrote to me, "
for, besides the magic, it allows the horrors and despair we may encounter in reality, to become something of beauty, humour and/or even desire.
"
After an early boosted career as an art director and programmer for an international company in Helsinki, Finland (2000 - 2004), Mara studied Fine Arts at the art academy
AKV|St.Joost
in 's Hertogenbosch, the Netherlands (2004 - 2007) and got the degree Bachelor of Fine Arts. She has worked independently from her home in Amsterdam (NL) ever since.
Nowadays, Mara isn't much different than she was as a child, although perhaps a little more social and engaging. She creates game that makes us question, makes us want to look and think again. For this, she does not only play the visual fields. Besides being a fine artist, illustrator, animator and graphics designer, she is also a very dedicated writer, poet, translator, editor, web programmer, dancer and musician. Covering this wide range of disciplines, she shows her many different faces.
In her works, Mara pulls elements of that
other world
- may it be her own, or the world of her employer - through the looking glass into ours. It seems simple, modest, innocent, which makes the work easy to approach. Yet there is something off. When we get closer, a more complex layer reveals and draws us in, captures us in it's intricate web. Before we know it, we find ourselves standing in the void on the other side, so we - even if it's just for a little while - can share the awe and marvel and may look again with children's eyes.
■ Naomi Forester
Naomi Forester is a British novelist who studied philosophy and the classics at Oxford University and is one of Mara's oldest imaginary friends.